Description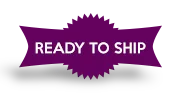 Unique spiral beaded hanging mobiles.
Your snowflakes glass bead spiral suncatcher has been handcrafted by the artists at Joelaine in Pueblo, Colorado using

supplies handpicked from the leading sources on earth.

Exclusively designed with the highest quality glass and crystal.

Exclusively featured on Joelaine.

Special gift box included.

Exclusively designed with unparalleled quality the Snowflakes Glass Bead Spiral Suncatcher adorns your holiday home with the sparkle and glitter of a Colorado snowfall featuring high quality icy clear, snow white and wintery blue glass beads, shiny metal snowflake and Czech crystal prism as well as a pretty Let It Snow charm.

These bouncy beaded spiral mobiles include a very sturdy stainless steel hook.
The spiral sun catchers can be hung inside as window decor or outside for garden decor, yard art or patio decor. If hung outside please bring inside during severe weather. Please hang out of reach of children and pets.

SIZE – Approximately 18-20 inches long and 3 inches wide.

The snowflakes glass bead spiral suncatcher makes a great gift for teachers, babysitters, gift exchanges, and as a stocking stuffer.  They are not toys, however, and we do not recommend the spiral suncatchers for children under 13.

******2021 Holiday Shipping Deadlines ****

– US – December 8

– Military – December 3

– International – November 20