Description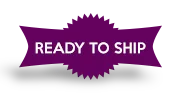 Make a
Fiercely Dramatic
statement.
We personally handcraft your  Snow Leopard Beaded Amulet Bag.
Make it uniquely yours with an optional hand-stamped inspirational charm tag.
We handpick our supplies from the leading sources on earth
Designed using the highest quality glass beads.
Exclusively featured on Joelaine.
Packaged in a special box with silver gift tie.
The snow leopard inspires fierce loyalty and courage.
Designed with the highest quality glass seed beads, the Snow Leopard Amulet Bag is made entirely of the glass beads in shades of gray, black, white and blue.  The front of the mini purse depicts the face of a snow leopard.  The back of the mini bag shows a geometric diamond pattern in blue and white.  The Snow Leopard Beaded Amulet Bag features a glass bead strap as well as a strong snap closure.
Add an optional silver colored inspirational charm tag for an additional $3.00. Choose from – Breathe, Peace, Dream, Imagine, or Believe. (One charm only per bag ordered.)
As an spirit animal totem, Snow Leopards symbolize self-reliance, keen powers of observation, stealth, patience, and courage. 
Leopards teach us to be reliable, sensitive, non-judgmental, and shrewd. You may prefer to be solitary but are loyal to family.  Leopards also symbolize persistence, self-confidence, wisdom and courage. They are a symbol of renewal and rebirth.
 SIZE – The bag is 2 inches wide and 2 inches long. The entire necklace is 12.25 inches long from the halfway point of the neck strap to the bottom of the bag.
Optional silver tone charm tag is 1.25 inches long x 3/8 in wide.
We sew through each bead several times to give strength to every piece of jewelry; however, the beaded bags and pouches are not toys and we do not recommend them for children under 13.
See our other amulet bags and pouches here.
We handcraft all of our products in a pet friendly and completely smoke free studio.