Description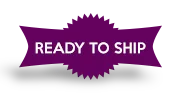 Beautiful unique light catchers and window decor.
Fill your space with
Color!
The Small Blue Glass Bead Suncatcher has been personally designed and handcrafted by the artists at Joelaine in Colorado, USA.


Supplies are handpicked from the leading sources on earth.

Exclusively featured on Joelaine.

Special gift box included.


Gift wrapping option available.
Brighten up your patio or sunny window with the soothing Blue Glass Bead Suncatcher.
Your Small Blue Glass Bead Suncatcher features a Czech crystal ball prism and 4 strands of beautiful handmade and designer glass beads in shades of blue trailing from a driftwood branch so that your wall, window or patio will catch the sun in a soothing cascade of color.
Personally designed and handcrafted with unparalleled quality using the best quality gemstones, crystals, glass beads and components available, the brilliance of every sun catcher and glass wind chimes at Joelaine will add a touch of sparkle to your home or garden all year and become a gift for someone special that they will treasure.
Details:
Each beaded driftwood/grape wood mobile rainbow beaded suncatcher also includes a stylish curled shiny steel hanger. 
Length of wood: 7 inches. Length of mobile including hanger: 16 inches.
*Your sun catcher or wind chime will be packaged wrapped in bubble wrap and tissue paper in a brand new brown recycled cardboard gift box. The shipping label is affixed to the outside of the box.
*If you are purchasing a sun catcher or wind chime as a gift, you may choose optional gift wrapping. Read about gift wrapping here.
While beautiful hanging inside or outside, if hung outside please use your discretion during severe weather. Keep out of the reach of children and pets. 
Intrigued? See all Joelaine suncatchers and windchimes here.
See our reviews to find out what customers are saying about Joelaine's unique handmade bead and crystal sun catchers and wind chimes.
We handcraft all of our products in a pet friendly and completely smoke free studio.