Description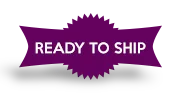 Sparkling
Cascades
of Color
We uniquely designed and personally handcrafted the Skeleton Keys and Watch Gears Glass Bead Suncatcher.

Our supplies are handpicked from the leading sources on earth.

Exclusively featured on Joelaine.

Special gift box included.

This driftwood Steampunk Rainbow Beaded Suncatcher Windchime features 1 genuine Czech crystal prism, 2 brass bells, metal skeleton keys and watch gears, and 6 strands of beautiful handmade and designer glass beads so that your Keys and Gears Rainbow Sun Catcher will catch the sun in a sparkling cascade of color and chime softly on every breeze.
There you are, enjoying your sunny garden full of colorful flowers and ripening vegetables, with the sun glittering on the Steampunk Rainbow Suncatcher Wind Chime like your own personal rainbow and you hear the soft tinkling of the small brass bell when the soft breeze blows.
We personally design and handcraft all of our products using the best quality gemstones, crystals, glass beads and components from all over the world. Exclusively designed with unparalleled quality, the brilliance of our sun catchers will add a touch of sparkle to your home or garden.
Details:
Each beaded driftwood/grape wood mobile includes a stylish curled silver tone steel S-hanger.
SIZE/DIMENSIONS: Length of wood: approximately 10 inches. Length of mobile including hanger: approximately 26 inches.
Can be hung inside or outside. If hung outside please bring inside during severe weather. Keep out of the reach of children and pets.
Is this a gift? We offer gift wrapping as an add-on option. Read more about it here.