Description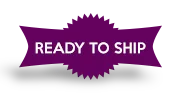 Your gorgeous beaded hummingbird suncatcher ornament has been personally handcrafted by the artists at Joelaine.
Supplies are handpicked from the leading sources on earth.
Designed using the highest quality glass beads.
Exclusively featured on Joelaine.
Packaged in a special box with silver gift tie.
Designed with the highest quality glass seed beads, the beaded hummingbird suncatcher ornament will  add beauty and magic to a room.
VARIATIONS:
Your beaded hummingbird suncatcher ornament includes wire hanger and suction cup hook so you can hang it on a sunny window or on a mirror.
OR
Choose a gold tone ornament hanger so that you can display your beaded hummingbird suncatcher ornament on a table or shelf.
As a totem or spirit animal, the hummingbird teaches us to be conscious of the wonder of being alive.  Hummingbirds are messengers of hope. They open our hearts to joy, laughter, playfulness, loyalty and affection. While they delicately dance through sunbeams and float among the flowers, the wings of the hummingbird create the pattern of the infinity symbol.  Hummingbirds symbolize strength, courage and independence.
SIZE – The hummingbird's body from the top of its head to the tip of its tail is approximately 3-1/4 inches. The bird's wingspan is approximately 3 1/2 inches.
Each bead is sewn through several times to give strength to every piece.  The beaded bird ornaments are not toys and are not recommend them for children under 13.
COLOR – Choose the color shown or have one customized for you. Because they are made after you order them, custom orders will take a little longer to ship. Contact us for CUSTOM colors.
All products at Joelaine are handcrafted in a pet friendly and completely smoke free studio.