Description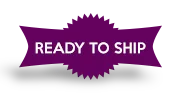 Brighten up your space with beautiful boho glass bead suncatchers.
Uniquely designed and personally handcrafted.

Supplies handpicked from the leading sources on earth.

Exclusively featured on Joelaine.

Special gift box included.

Your Red Glass Bead Wind Chime Suncatcher is created using 3 brass bells and 3 strands of beautiful handmade designer glass beads on a repurposed sandblasted grape wood branch so that your beautiful handmade glass wind chimes will catch the sun in a sparkling cascade of color and sing softly in every breeze with the beautiful tinkling tone of tiny brass bells.
Rediscover the joy. Bright colors and wild shapes as when winter transitions to spring along with the muted sound of tiny brass bells and your Red Glass Bead Wind Chime Suncatcher has the power to transcend the mundane and transport you to another place.
Personally designed and handcrafted with unparalleled quality using the best quality gemstones, crystals, glass beads and components available. The brilliance of every sun catcher at Joelaine will add a touch of sparkle to your home or garden all year.
Details –
THE PHOTO SHOWN IS INDICATIVE OF THE SUNCATCHER/WINDCHIME YOU WILL RECEIVE. EACH ONE IS HANDMADE SO EACH ONE IS A LITTLE DIFFERENT. YOUR SUNCATCHER WILL BE CREATED WITH THREE STRANDS OF MOSTLY RED GLASS BEADS AND WILL HAVE THREE BRASS BELLS. THE DRIFTWOOD/GRAPEWOOD PIECE WILL BE APPROXIMATELY THE SAME SIZE BUT MAY VARY IN APPEARANCE FROM THE ONE PICTURED AS THEY ARE ALL UNIQUE. WE CANNOT GUARANTEE ANY SPECIFIC BEAD STYLE BUT WE DO GUARANTEE THEY WILL BE MOSTLY RED IN COLOR.
Each beaded driftwood/grape wood mobile also includes a stylish curled silver tone steel S-hanger.
SIZE/DIMENSIONS: Length of wood: approximately 7 inches. Length of mobile including hanger: approximately 18 inches.
*Your sun catcher or wind chime will be packaged wrapped in bubble wrap and tissue paper in a brand new brown recycled cardboard gift box. The shipping label is affixed to the outside of the box.
*If you are purchasing a sun catcher or wind chime as a gift, we offer optional gift wrapping. Read about gift wrapping here.
Can be hung inside or outside. If hung outside please use your discretion during severe weather. Keep out of reach of children and pets.
See our reviews to find out what customers are saying about Joelaine's unique handmade bead and crystal suncatchers and wind chimes.
All products at Joelaine are handcrafted in a pet friendly and completely smoke free studio.