Description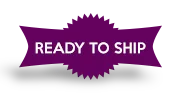 Unique gemstone & crystal hanging mobiles for healing energy.
Handcrafted by the artists at Joelaine in Pueblo, Colorado with

supplies handpicked from the leading sources on earth.

Exclusively designed with the highest quality gemstone crystals and findings.

Exclusively featured on Joelaine.



Special gift box included.

The unparalleled quality of Obsidian Dragon Earth Stones Wall Hanging will create a protective shield from negative energy in any space.
The Obsidian Dragon Earth Stones Crystal Gemstone Suncatcher includes a stylish silver colored stainless steel S-hook.
It is believed that bells help cleanse the energy in a space so we have added three tiny brass bells to this gemstone suncatcher.
The Crystal Gemstones – 
Ice Obsidian Dragon is strongly protective. It elevates moods, overcomes negativity, relieves stress, fear and anger. It promotes inner strength.
Dragon's Blood Jasper is a stone of courage and healing. It is balancing and enhances creativity and passion.
Rhyolite helps heal old emotional wounds. It is balancing and promotes emotional strength and self-esteem.
Onyx is calming, balancing, promotes inner strength and dispels grief.
Details– 

The Earth Stones Obsidian Dragon Wall Hanging is 10 inches wide and 17.5 inches long including the S-hook hanger.
Earth Stones ornaments are meant to be hung inside as window, doorway or wall decor.  Please hang out of reach of children and pets.
The Healing Energy Earth Stones are not toys and we do not recommend them for children under 13.