Description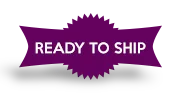 Unique opal gemstone window and wall decor for healing energy.
Handcrafted by the artists at Joelaine in Pueblo, Colorado with

supplies handpicked from the leading sources on earth.

Exclusively designed with the highest quality gemstone crystals and findings.

Exclusively featured on Joelaine.

Your choice of silvery essential oil locket surrounded by three silver circlets or sunflower sun pendant at the bottom of the gemstone strand.

Special gift box included.

Exclusive designs of unparalleled quality consciously created with the finest pink opals, agate, jasper and rutilated quartz gemstones, the energy of the Healing Energy Pink Opal Earth Stones bring soothing, calming healing that bring joy, balance and harmony to your life.
Bells have been used historically to cleanse the energy of a space and ward off negative energy. Three Tibetan silver bails hold tiny brass bells on all Earth Stone Healing and Protective Energy Charms.  
The Crystals:
Pink Opal is a traditional healing crystal. It inspires creativity. It promotes joy, calm, balance and harmony. Opals augment the energy of other crystals and stones.
Agate enhances health, vitality and courage. It brings balance to both physical and emotional health.
Rutilated Quartz is quartz that is riddled with tiny needle-like pieces of golden Rutile (also known as Angel Hair.) It brings mental clarity, balancing mental and physical stability. It draws off negative energy and cleanses the aura, enhances self-reliance.
Ocean or Sea Jasper – Brings quiet strength. The energy of the circle of life.  Balancing and centering. 
Each Pink Opal Earth Stones Crystal Wall Decor strand includes a stylish silver colored stainless steel S-hook.
You have the choice of a Silvery Sunflower pendant or Silvery Essential Oil Locket surrounded by three circlets at the bottom of the crystal gemstone strand.
Details– 

Essential Oil Locket Healing Energy Earth Stones hanging ornament features both pink opals, rutilated quartz and ocean jasper gemstones. The locket contains a lava stone bead that essential oil can be applied to within the locket.  The length of the ornament is is 14 inches long. The strand of beads is approximately 11 inches long and the pendant is 3 inches long.
Silvery Sunflower Protective Energy Earth Stones charm SOLD OUT
Earth Stones ornaments are meant to be hung inside as window, doorway or wall decor.  Please hang out of reach of children and pets.
The Healing Energy Earth Stones are not toys and we do not recommend them for children under 13.