Description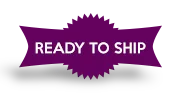 A unique ornament to bring
Your Glass Bead Dream Catchers have been personally handcrafted by the artists at Joelaine in Colorado, USA using hand picked

supplies from the leading sources on earth.

Exclusively designed with with highest quality glass and crystal beads.

Exclusively featured on Joelaine.


Special gift box included.
Exclusively designed with unparalleled quality, each of the one of a kind Glass Bead Dream Catchers features the highest quality designer glass beads so that your dreams are sweet and magical when you sleep under this handmade protective charm.

We suggest that you hang your dreamcatcher out of reach of children and pets.

SIZES –
-Green Blue Gold 4 inches wide x 13 inches long
– Light Blue 4 inches wide x 13 inches long

-Turquoise 4 inches wide x 12 inches long 
-Light Green  4 inches wide x 13 inches long
These bohemian art dreamcatchers are unique ornaments that make a great gift for teachers, babysitters, gift exchanges, and as a stocking stuffer.  They are not toys, however, and we do not recommend them for children under 13.
🎄2020 HOLIDAY SHIPPING DEADLINES🎄
🎁US – December 8
🎁International – November 28
🎁Military APO/FPO – December 3
*Listed dates do not factor in delays due to weather or COVID-19.
*Expedited shipping is available but due to COVID-19 is not guaranteed to arrive before Christmas.