Description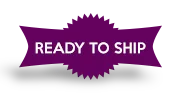 Unique gemstone & crystal hanging mobiles for healing energy.
Handcrafted by the artists at Joelaine in Pueblo, Colorado with

supplies handpicked from the leading sources on earth.

Exclusively designed with the highest quality gemstone crystals and findings.

Exclusively featured on Joelaine.



Special gift box included.

Exclusively crafted with unparalleled quality Lapis lazuli, Sodalite, Labradorite, Green Garnet and genuine Swarovski crystals, the energy of the Earth Stones Lapis Lazuli Wall Hanging will create a protective shield from negative energy in any space.
The Lapis Lazuli Crystal Gemstone Suncatcher includes a stylish silver colored stainless steel S-hook.
The Crystal Gemstones – 
Lapis lazuli keeps negative energy away, it heals and balances your energy. It increases mental clarity and enhances creativity.
Labradorite is one of the most potent protector stones. It calms, re-energizes and balances mental and physical energy. 
Sodalite enhances mental clarity and focus. Keeps negative energy away.
Green Garnet increases self confidence. It promotes self-empowerment, happiness and joy. It is an ancient stone known for protecting and healing properties.
Swarovski crystals are known as the premier quality manmade crystal. The Swarovski company has ceased production of all pieces used in jewelry so the crystals on this piece are some of the last available.
Details– 

The Earth Stones Lapis Lazuli Wall Hanging is 6.5 inches wide and 14 inches long including the S-hook hanger.
Earth Stones ornaments are meant to be hung inside as window, doorway or wall decor.  Please hang out of reach of children and pets.
The Healing Energy Earth Stones are not toys and we do not recommend them for children under 13.