Description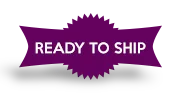 The Dragonfly brings
peace, joy and harmony
We personally handcraft your Dragonfly Beaded Amulet Bag.
Make it uniquely yours with an optional hand-stamped inspirational charm tag.
We handpick our supplies from the leading sources on earth.
Designed entirely of 6,000 of the highest quality glass beads.
Exclusively featured on Joelaine.
Packaged in a special box with silver gift tie.
The stunning Dragonfly Beaded Amulet Bag is an exquisite beaded necklace pouch that contains 6,000 of the highest quality blue and green glass beads as well as glass pearl accent beads each sewn individually to provide strength to the amulet bag. This beaded pouch is not a cloth bag with beading on it. The fringe ends in blue and green glass droplet dangles. There is a beaded medallion covered snap closure at the top of the bag.
Add an optional silver colored inspirational charm tag for an additional $3.00. Choose from – Breathe, Peace, Dream, Imagine, or Believe. (One charm only per bag ordered.)
The word Dragonfly has its source in the myth that Dragonflies were once Dragons. As a spirit animal, the dragonfly symbolizes change and light. As it is a symbol of change and transformation, it inspires us to live our life to its full potential.  Dragonflies also symbolize prosperity, strength, peace, harmony, and purity, and are also believed to bring good luck.
SIZE – The bag itself is 3- 1/2 inches long x 2 – 1/2 inches wide. The strap from the halfway point to the bag is 13 – 1/2 inches long. The fringe is 3- 1/2 inches long at the center fringe. Total length of the Dragonfly Beaded Amulet Bag including strap, bag, and fringe is 20- 1/2 inches.
The optional charm tag measures 1.25 inches long x 3/8 inch wide.
Our beaded bags and pouches are not toys and we do not recommend them for children under 13.
We handcraft all of our products in a pet friendly and completely smoke free studio.