Description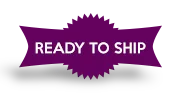 Your 3D beaded phoenix necklace has been personally handcrafted by the artists at Joelaine.
Supplies are handpicked from the leading sources on earth.
Designed using the highest quality glass beads.
Exclusively featured on Joelaine.
Packaged in a special box with silver gift tie.
Wear the Dark Blue Steampunk Phoenix Beaded Necklace as a symbol of your personal renewal and transformation.
Designed with the highest quality glass seed beads, the Dark Blue Phoenix Beaded Steampunk  Necklace features a strong magnetic clasp so that it is easy to put on without any assistance yet strong enough so that you do not have to worry that it will fall off while you are wearing it.  The phoenix pendant has metal skeleton keys at the end of the tail as well as a neck piece made entirely of clock gears. When you are not actually wearing your beaded thunderbird pendant necklace you could also display it as wall art or hang it over a mirror to add beauty and magic to a room.
The phoenix, also known as firebird and thunderbird, symbolizes rising through difficult times and personal struggles, then resurrected and renewed.   The firebird reminds us that with rebirth comes transformation to a long life of goodness, creativity and clarity.
SIZE – The length of the entire piece is approximately 11 1/2inches. The bird's wingspan is approximately 3 1/2 inches.  The phoenix' body from the top of its head to the tip of is tail is approximately 4 1/2 inches.  From wingtip to tip of tail is approximately 5 1/2 inches.
Each bead is sewn through several times to give strength to every piece of jewelry.  The beaded bird necklaces are not toys and are not recommended for children under 13.
COLOR – Choose the color shown or have one customized you. Because they are made after you order them, custom orders will take a little longer to ship. Contact us for CUSTOM colors.
All products at Joelaine are handcrafted in a pet friendly and completely smoke free studio.