Description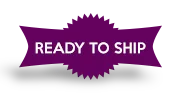 Unique healing Swarovski crystal gemstone mobiles.
Uniquely designed and personally handcrafted in Colorado, USA.
Supplies handpicked from the leading sources on earth.
Exclusively featured on Joelaine.
Special gift box included.
You Crystal Gemstone Chakra Suncatcher is created with natural gemstones and crystals including labradorite, blue fluorite, carnelian, green garnet, sodalite, yellow jade, rose quartz, amethysts, Czech and Swarovski crystals as well as two large clear quartz crystals. The  beautiful beads hang from a sandblasted grape wood branch so that your window or meditation space will catch the sun in a rainbow of healing light and balancing energy.
The 9 Chakra Stones
Yellow Jade's  yellow color will instill optimism, enthusiasm, wisdom, and intellect. Yellow Jade will bring energies of self-confidence, courage, and abundance. It will impart wisdom in silence and tranquility, and it will dispel harm and negativity. It attracts good luck and good fortune.
Amethyst is a meditative and calming stone that works in the emotional, spiritual, and physical planes to promote calm, patience, balance, and peace.  It is worn as protection for travelers.  Amethysts are one of the most effective healing crystals.  It counteracts negative energies beneath any place that feels hostile or distressed.
Blue Fluorite has calm, serene energy that brings inner peace. heightens mental abilities, brings mental clarity.
Sodalite encourages being true to self and standing up for your beliefs. Sodalite can ease anxiety and panic attacks, mental confusion, and fear/phobias.
Carnelian gives courage and boosts creativity and compassion, keeping us focused. It  is calming and grounds you in reality. Carnelian brings inner peace and joy.
Green garnet is restorative and liberating. It induces feelings of kindness, compassion, and charity, peacefulness and calm. It is believed to promote wealth and prosperity.
Rose Quartz is a stone for every type of love. It brings happiness, warmth, and emotional health.
Clear Quartz has an incredibly long history of use especially as a healing stone. It is the single most beneficial stone to have in your home as it magnifies the power of all other stones.
Labradorite shimmers in the light with blue green, gray and deep blue light.  Often called Moonstone. Labradorite intensifies  intuition, protecting against negative energies.
Bring serenity and health to your space.
The Crystal Gemstone Chakra Suncatcher has the power to transcend the mundane and transport you to another place.
Personally designed and handcrafted with unparalleled quality using the best quality gemstones, crystals, glass beads and components available. The brilliance of every sun catcher  and glass wind chimes at Joelaine will add a touch of sparkle to your home or garden all year.
Each beaded driftwood/grape wood light catcher crystal prism mobile includes a stylish curled silver tone steel S-hanger.
SIZE: Length of wood: approximately 7-8 inches. Length of mobile including hanger: approximately 18 inches.
*Your sun catcher or wind chime will be packaged wrapped in bubble wrap and tissue paper in a brand new brown recycled cardboard gift box. The shipping label is affixed to the outside of the box.
*If you are purchasing a sun catcher or wind chime as a gift, you may choose optional gift wrapping with brown wrapping paper over the outside of the gift box so that the shipping label is affixed to the paper, leaving a clean gift box. Read about gift wrapping here.
While beautiful hanging inside or outside, if hung outside please use your discretion during severe weather. Keep out of reach of children and pets.
See our reviews to find out what customers are saying about Joelaine's unique handmade bead and crystal suncatchers and wind chimes.
All Joelaine.com products are handcrafted in a pet friendly and completely smoke free studio.