Description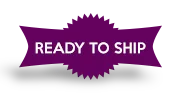 Sparkling
Cascades
of Color
Uniquely designed and personally handcrafted by the artists at Joelaine..

Our supplies are handpicked from the leading sources on earth.

Exclusively featured on Joelaine.

Special gift box included.

The Bohemian Owl Suncatcher features 1 genuine Czech crystals, 2 tiny brass bells, 1metal owl charm, silvery metal sunflower, butterfly and spiderweb and other charms as well as 5 strands of beautiful handmade and designer glass beads trailing from a sandblasted grapewood branch so that your glass bead owl windchime will catch the sun in a dazzling rainbow of color and every breeze with a beautiful tinkling tone.
Imagine sitting on your patio, a tall glass of lemonade in your hand, while you enjoy the sound of a tiny bell ringing in the breeze as colorful butterflies flit around the rainbow colors of the boheminan owl suncatcher as it sparlkes in the sunny garden.
We personally design and handcraft all of our suncatchers and windchimes using the best quality gemstones, crystals, glass beads and components from around the globe.  Exclusively designed with unparalleled quality, the brilliance of our sun catchers will add a touch of sparkle to your home or garden.
SIZE: Length of wood: approximately 13.5 inches. Length of mobile including hanger: approximately 21 inches.
THREE PERSONALIZATION OPTIONS:
1.OPTIONAL ADD-ON stylish curled steel hanger available. (See picture above.)

2.OPTIONAL ADD-ON Colorful Birthstone charm.(See picture above.)
3.OPTIONAL ADD-ON Zodiac Constellation charm.(See picture above.)
Can be hung inside or outside. If hung outside please bring inside during severe weather. Keep out of the reach of children and pets.
**Is this a gift? We offer optional gift wrapping. Read about it here.